If there has been one indispensable key factor in Madonna's unprecedented longevity in pop music [in addition to her musical talent, stage presence, and good looks], it's her willingness to constantly evolve with the times. In 2005, she made headline news by releasing her entire catalogue on a two-year-old streaming service called iTunes. This was long before other comparable acts like The Beatles had done so, and it proved to be a shrewd, cutting-edge business move. 
Madge and Apple are teaming up once again, this time for an Apple Today series of workshops. Madonna will appear in Apple stores via videos promoting the tech giant's various music apps. Madonna's appearance is to the deconstruction of her new single "Crave" feat. Swae Lee. Fans will be able to remix their own version of the song using the deconstructed elements. 
According to Apple Insider, Madge has recorded a video for Apple stores in which she discusses the origin and production of the track.
Madonna herself has yet to comment publicly on the latest Apple collaboration, but her socials have begun dropping hints, with tags of #Apple and #AppleMusic.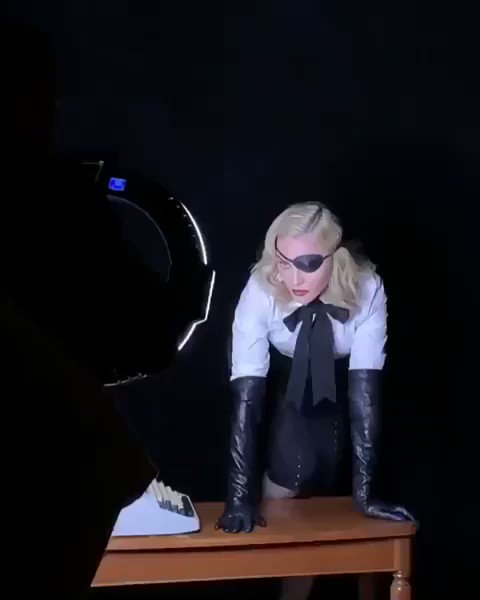 Madonna is recognized by Guinness World Records as the highest-selling female artist of all time. Her fourteenth studio album Madame X will be released June 14. She's announced a series of intimate theater tour dates this fall to promote it. 
For more on the latest team-up of Madonna and Apple, head over to Apple Insider and the official Apple Music Lab site.